Genetic Trends in our Poll Dorsets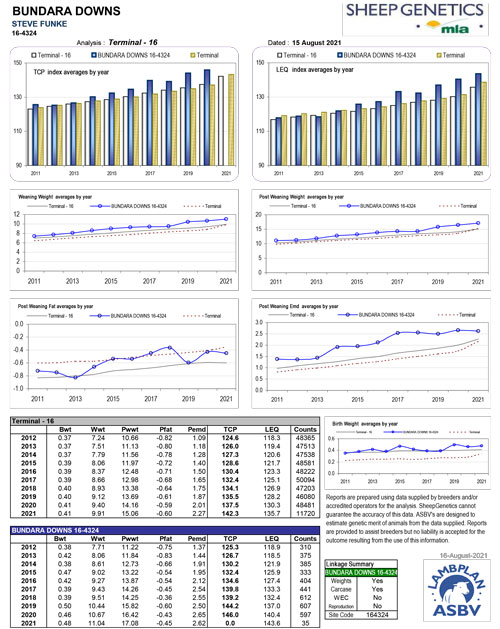 ASBVs (and Indexes) are the units of measurement LAMBPLAN use to analyse animals.
Australian Sheep Breeding Values are an estimate of an animal's true breeding value based on pedigree and performance recorded information.
They are essentially a projection of how that animals progeny will perform for a range of traits.